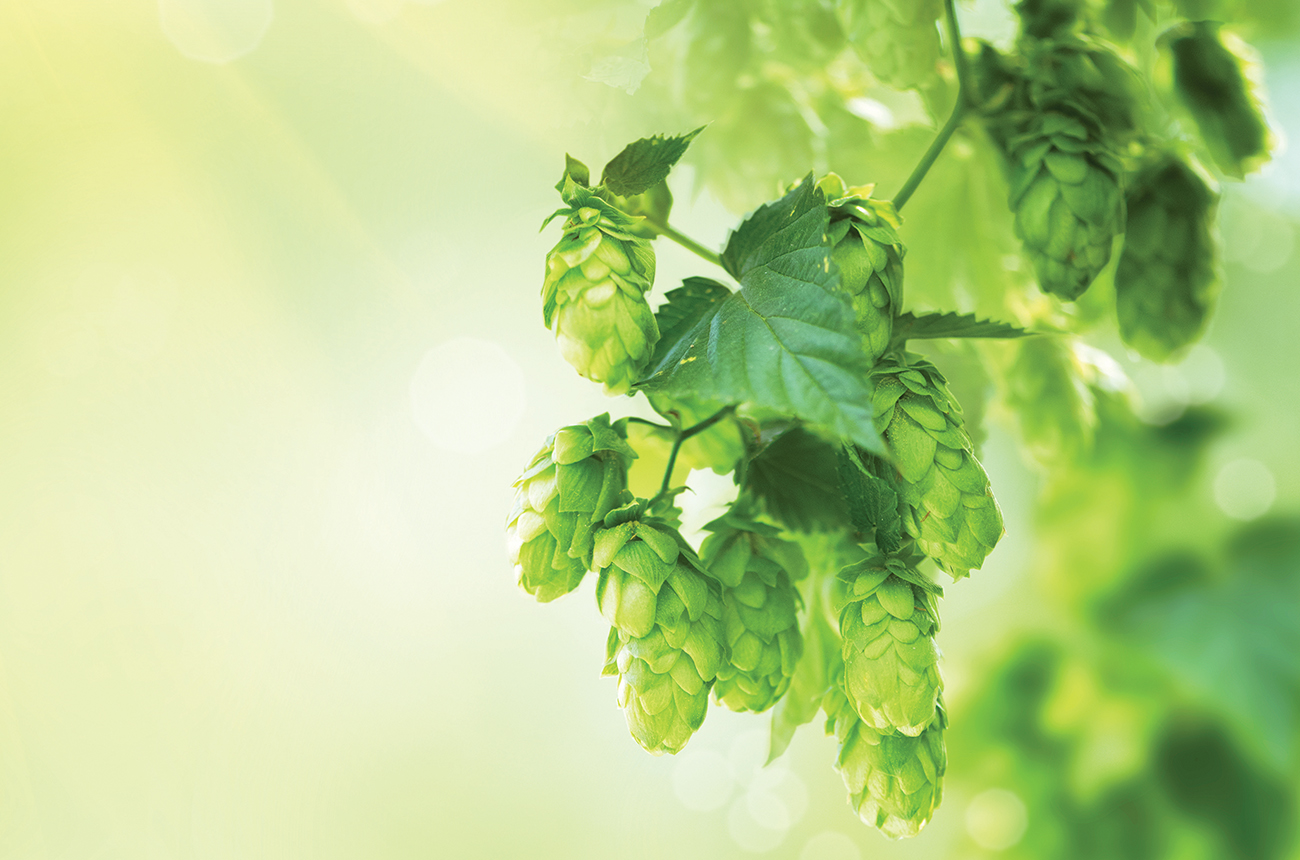 New Partnership Between The University of Maryland and
Flying Dog Brewery Hopes to Grow High-Quality Hops in
The Old Line State
The vast majority of hops in North America come from the Pacific Northwest, primarily the Yakima Valley. Maryland is hoping to be the next great fertile region for these flowers, which are used inthe flavoring and production of beers and craft beers. To this end, Frederick-based Flying Dog Brewery has formed a partnership with the University of Maryland's College of Agriculture and Natural Resources to study the potential for high-quality hops grown in the Old Line State.
The partnership has launched a trial of two dozen varieties of hops planted at the Western Maryland Research and Education Center in Washington County. The first 12 varieties were planted after having been chosen from discussions with both industry and academic experts on what might perform well. The second 12 varieties were picked based on an informal poll of Maryland-based growers and brewers to establish what might be most marketable.
Bryan Butler, extension agent for the University of Maryland and the de facto point man on this project, remarks, "I've approached this in a very critical way. I'm really only looking at this from the horticulture and test management side. I'm not going to promote something that's going to cause people harm down the road in that they invest and lose money in something just because they think it'll be cool and fun. We're in the business of providing growing information and then harvest handling information to give brewers a stable product."