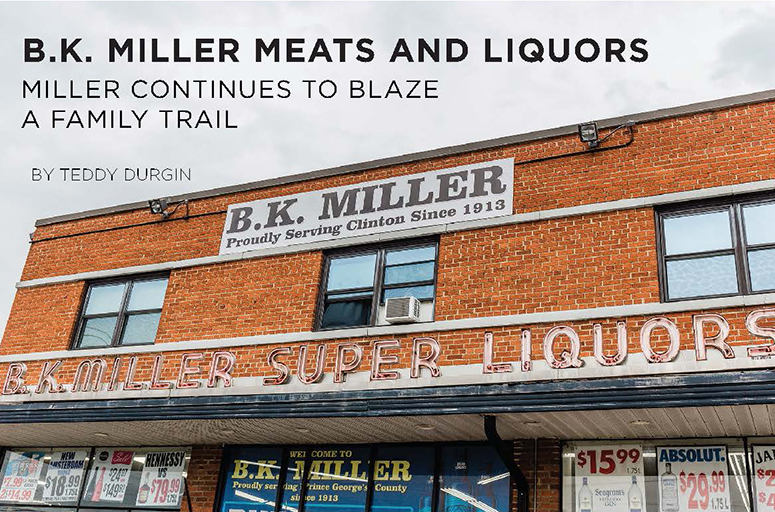 Miller Continues to Blaze a Family Trail
There is a special kind of pressure that comes with running a legacy business, a family business, a business that has been in operation in one form or another for over 100 years. Many people aren't able to handle that pressure and cash out. The Millers of Prince George's County are a
different breed!"
In 1913, B.K. Miller Sr. opened a general store in Clinton, Md., across from where B.K. Miller Meats and Liquors is located today. Over the decades, that store sold everything from groceries, meats, and lottery tickets to clothing, building materials, and even coal. At one time, it was a beer distributor.
...