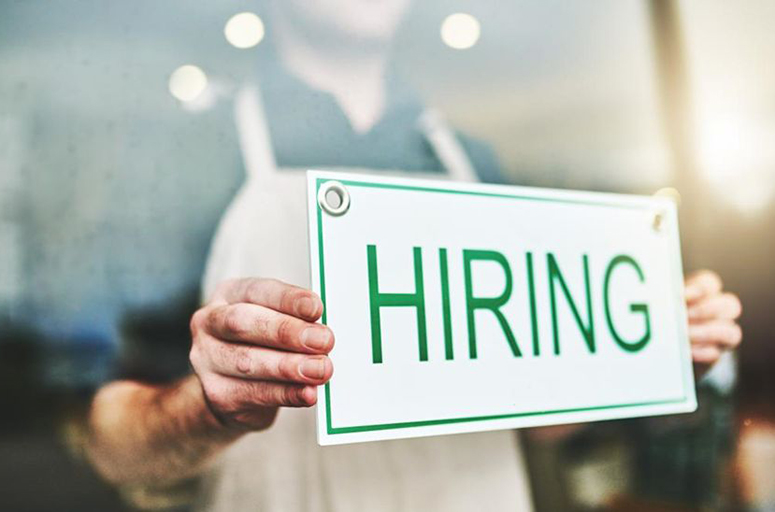 Even though restaurant and bar employment is trending higher, staffing levels remain well below normal. According to Bruce Gindy at the National Restaurant Association, "Eating and drinking places added a net 187,000 [U.S.] jobs in April. While the trend-line is pointing in the right direction, eating and drinking places are still 1.7 million jobs (or 14%) below pre-pandemic levels."
Why is the industry still 14% below pre-COVID staffing levels?
Capacity limits for restaurants and bars are being withdrawn (albeit slowly). Yet, some establishments are still unable to partially open … or open at all. Many operators point to a lack of employees as the reason why they are not open, or fully open.
Could the shortage of on-premise workers be that these individuals have no incentive to go back to work?
"It's tough to compete with the hefty unemployment checks."
According to a May 7, New York Post article, Bobby Van's Steakhouse hasn't been able to open two of its four upscale restaurants due to the worker shortage, said owner Joseph Smith.
"There's not enough manpower to stretch around at all our locations," Smith said. If you were working a job and making $600 a week and then had the option of making $600 without working that job — the choice is obvious.
Philippe Massoud, CEO of the Lebanese eatery Ilili, said he's "left no stone unturned" in an effort to fill 15 positions. "The government unintentionally shot itself in the foot," he said. "The stimulus plan is being completely undermined by the unemployment program … the program should be stopped immediately," he fumed. "We need to be encouraging people to work."
There is a consensus among restaurateurs and economists … 'on-premise waitstaff make more money with unemployment checks than they would on the job.'
Small business has many obstacles to success, a government 'of and by the people' should not be one of them. It's one thing to compete with other businesses in the community for employees; but how do you compete when those potential employees are getting a paycheck for no work?
Navigating the road ahead
The road back to 'normal' is proving to be long and complicated. Most on-premise operators do not expect a return to normal staffing any time soon. Expectations for a gradual return to normal are generally consistent across the major restaurant segments. A majority think it will be at least six months before staffing levels return to normal for their restaurant and approximately 10 percent do not think they will ever return to pre-pandemic levels.
The American small business has been, and remains, the fuel of our economy. The members of local, state and federal government need to be reminded of this fact and understand that the pandemic unemployment programs are subsidizing a lack of production.
The Maryland State Licensed Beverage Association (MSLBA.org) is a great statewide organization with ties to regional and local organizations. Your voice alone may not be heard, but in chorus with other businesses facing the same obstacles, you can have influence and affect the business climate in your community.
The times for waiting on someone else to act and find a solution are gone. Get involved, your livelihood depends on it.
Click Here to check out the article as it appeared in The Journal.