Medalla Light Enters Market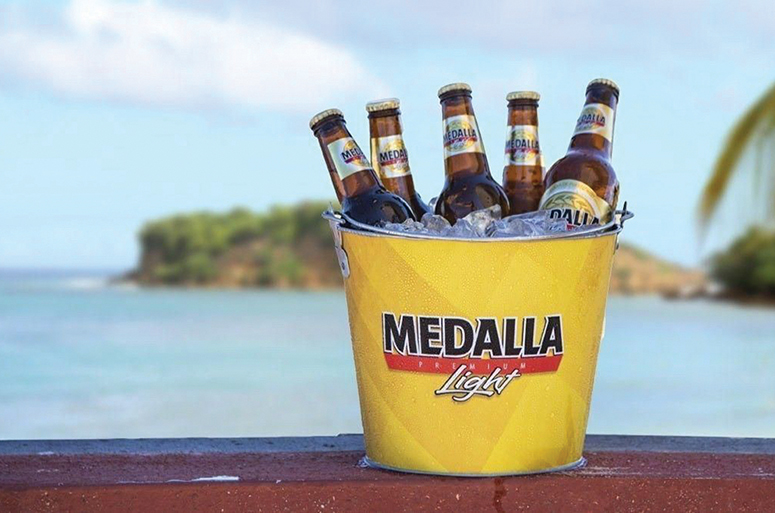 Medalla Light, Puerto Rico's top-selling beer is now in Maryland and Washington, DC
Cervecera de Puerto Rico, which has crafted Medalla Light for 40 years, officially announced their partnership with EMD Sales, Inc. for beer distribution in the Mid-Atlantic region.
Medalla Light is brewed on the tropical island of Puerto Rico by Cervecera de Puerto Rico … one of the leading barley-based companies in Latin America and the Caribbean. Medalla Light's reputation for its premium quality and crisp, refreshing taste has quickly become the beer of choice for those seeking a chance to celebrate. Medalla Light has won multiple awards and has earned worldwide recognition at the Monde Selection in Brussels, the North American Beer Awards and the Australian International Beer Awards.
"Medalla Light is a beer that is near and dear to our hearts, both because we love its freshness and flavor and because it is the embodiment of our identity as Puerto Ricans," said Elda Devarie, Owner/President of EMD Sales. "The demand for the beer in our region is overwhelming."
Cervecera de Puerto Rico recently increased the brewery's overall capacity to 90,000 barrels per year. The expansion is part of the beer giant's 2020 plan.
With 77 calories and 4.2 ABV per 10oz, the popular light beer will be hitting the shelves in 12 and 24 pack cans and with 98 calories and 4.2 ABV per 12oz, will be available in 6 and 24-pack bottles.
Other offerings in Cervecera's portfolio include Magna Premium Lager, Silver Key Light Beer, Del Oeste Artisan Beers and Malta India, a popular non-alcoholic malt-based soft drink in the Caribbean.
Click Here to check out the article as it appeared in The Journal.