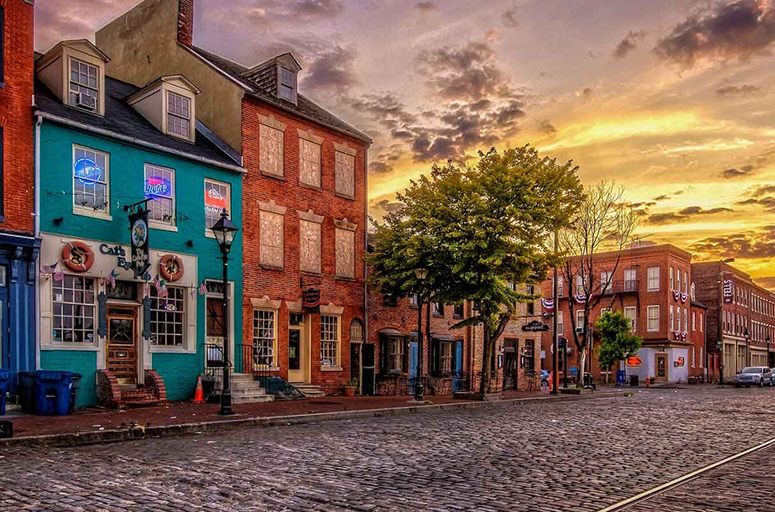 As I write this, June 13, numerous media outlets are reporting that businesses in Baltimore's historic Fells Point neighborhood are fed up with unchecked criminal activity.
With an abundance of history and no short supply of restaurants, bars and hotels, the Fells Point on-premise industry has drawn patrons from Baltimore City, the surrounding suburbs and from around the country. A once festive bustling nightlife is in danger of transforming into a scene from John Carpenter's Escape from New York. The recent buzz can be attributed to one particularly deadly night where three people were shot in two separate incidents.
What?
The recent and rapid deterioration of the neighborhood has prompted 37 restaurants and small businesses to send a letter to the mayor's office stating that they would stop paying local taxes and other fees until "basic and essential municipal services are restored." The letter was addressed to Baltimore Mayor Brandon Scott, Baltimore State's Attorney Marilyn Mosby, City Council President Nick Mosby, City Councilman Zeke Cohen, and Police Commissioner Harrison.
The letter states (in part), "prostitution, public urination and defecation, and the illegal sale and consumption of alcohol and illicit drugs on the streets ... have become routine."
The letter continues, "But, as this past weekend proved, a culture of lawlessness rarely remains confined to petty offenses and invariably leads to the kinds of violence and tragedy we witnessed late Saturday night", referring to the shooting of three people over the previous weekend.
The letter summizes that the minor crimes police and prosecutors "ignore" is what leads to a build up in incidents like the weekend shooting.
Who?
Among the 37 business owners that signed the letter is Eric Mathias, operator of The Horse You Came In On Saloon. In a sharp criticism of Baltimore City officials, Mathias noted that the laws only seem to apply to business owners and taxpayers in a recent Facebook post.
"We have people, illegally and openly selling booze [and] drugs and assaulting residents and visitors (for years now) in basically a public park," he wrote, noting that city officials and police "sit back and not do a [expletive] thing."
Mathias also stated that the city's "rules only apply to people they can squeeze and shake down for dollars."
Why?
Baltimore was one of the early adopters of defunding the police by eliminating $22 million from the police budget. In March of this year, Baltimore City State's Attorney Marilyn Mosby announced her office would no longer prosecute low-level drug and sex crimes.
How?
So, these 37 restaurants and small businesses are prepared to forgo paying their city taxes, minor privilege fees and permit fees, instead placing the funds in an escrow account until Baltimore increases police enforcement and municipal service in the area.
The businesses will withhold the payments until the city meets four demands: 1) Pick up the trash; 2) Enforce traffic and parking laws through tickets and towing; 3) Stop illegal open-air alcohol and drug sales; and 4) Empower police to responsibly do their job.
"Frankly, it's pathetic that we have to ask for these basics," the letter read. "But this is where we are."
Maybe more victims of poor governance – both individuals and businesses – could follow Fells Point's lead and defund the defunders.
It will be interesting to watch how Baltimore City's officials respond to these business owners.
Click Here to check out the article as it appeared in The Journal.