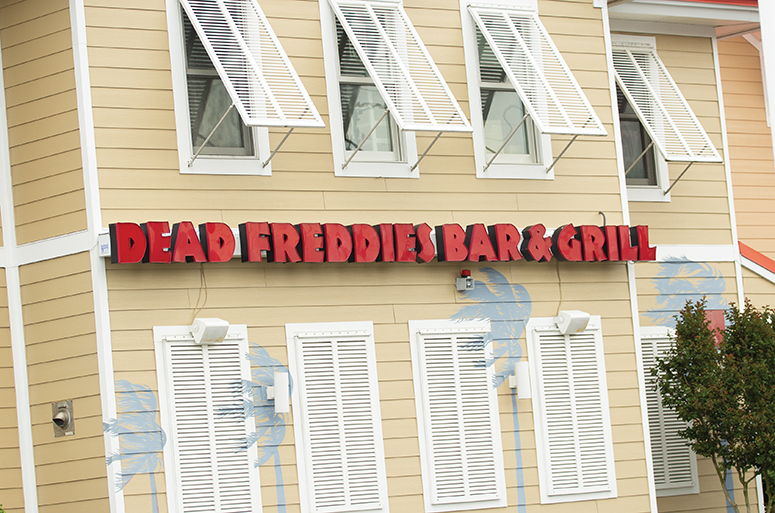 If you are going to commit to a series of articles on themed bars and restaurants around the State of Maryland, sooner or later you have to cover one that boasts a pirate theme. One such place is Dead Freddies, one of the more popular eating and drinking
destinations in Ocean City.
Stephen Carullo, managing member of Dead Freddies, is quite proud of his establishment. He stated during a recent interview with the Beverage Journal that "Dead Freddies has multiple areas to dine in that accommodate every demographic. It also has multiple kids' areas with playgrounds for families; multiple bar areas for adults to enjoy; and multiple dining rooms, some with TV walls that are more of a sports bar theme." Other dining rooms have no televisions, and Dead Freddies has seen fit to give those spaces more of a laid-back vibe with fish tanks as the main décor item.