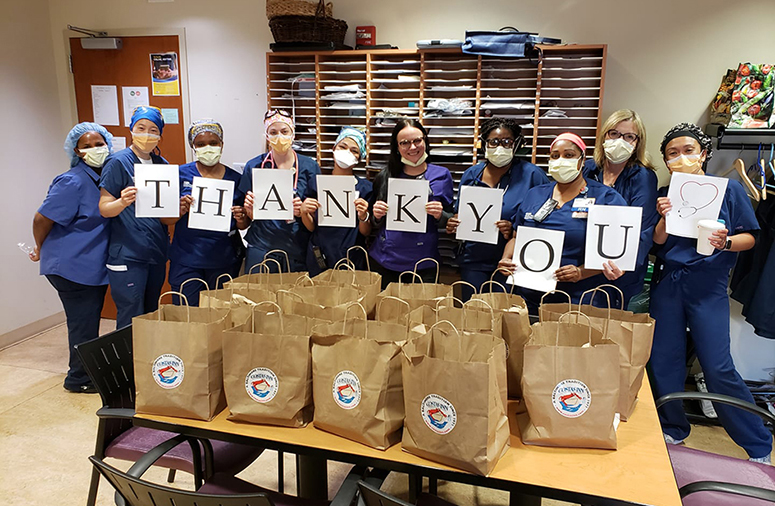 The IMC Unit of MedStar Franklin Square Medical Center is very appreciative of the crab cake platters prepared by Costas Inn and paid for by Drug City Liquors.
Off-Premise Establishments Help Front Line Heroes by purchasing Meals from On-Premise Establishments to then be delivered to Healthcare, Law Enforcement and Community Services ... Sound Like a CHALLENGE?
It Was!

Six years ago, the world became captivated by the Ice Bucket Challenge, an initiative that involved the dumping of a bucket of ice water over a person's head to promote awareness of and raise funds for amyotrophic lateral sclerosis (ALS), or Lou Gehrig's disease. The challenge encouraged nominated participants to be filmed getting doused and then nominating three others to do the same. If the nominees either didn't comply within 24 hours or simply refused to get soaked, they would have to make a charitable donation to an ALS organization. The campaign raised over $220 million in research funds.