Trending Articles ...
Here you will find a chronological list of articles from The Beverage Journal, Inc. Feel free to tag, comment and share.
David "Merf" Merfeld Continues to Be a Rising Star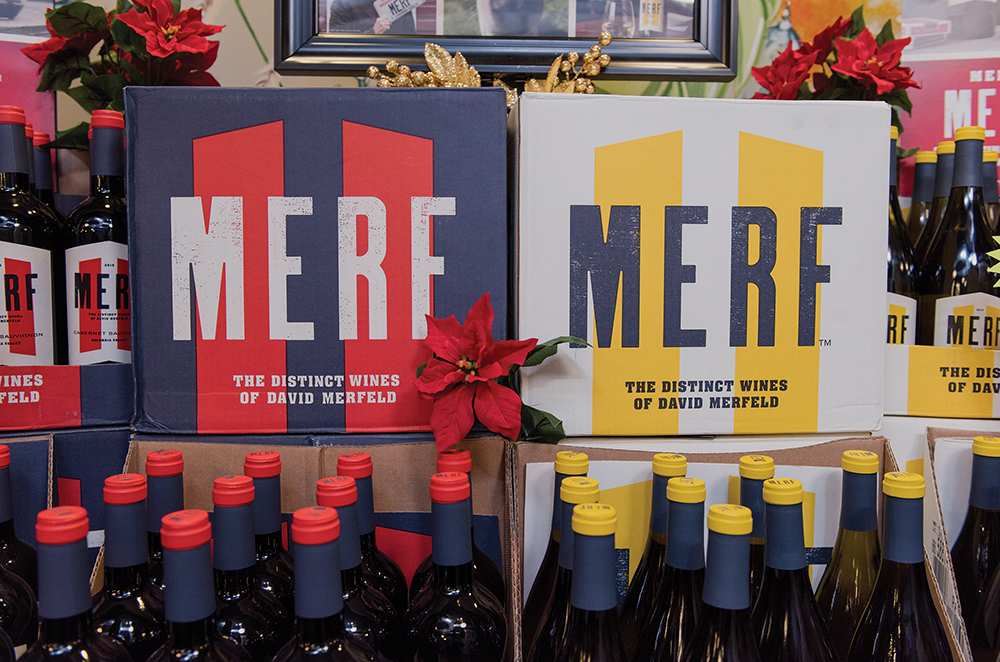 In various professions, the truly great ones become known by just one name or even nickname. In the sports world, there's been Tiger, Peyton, and "Shaq." In entertainment, there's been Beyonce, Cher, and Arnold. In wine? There's now Merf.
David "Merf" Merfeld is head winemaker for Northstar. "The umbrella company is Ste. Michelle Wine Estates," he remarked. "Northstar is one of a string of pearls. It was created in 1994 to focus on ultra-premium wines, specifically Merlot. It all starts in the vineyards. We've been working closely with growers at specific sites where we source our fruit from since the '90s. That sets us apart."
Whether it's his good looks, his encyclopedic knowledge of the grape, or his personable way with the public, Merf has become one of those winemakers who not only gets to travel the country and conduct tastings. He also signs bottles and poses for photos. He was in Maryland in early December, making several appearances to tout his proudest achievement to date, the Merf Project.
He stated, "2018 is going to be a big year for the Merf Project, because that will be the main nationwide launch. Right now, we have a bit of a soft launch in the Northwest, in Maryland and the Midwest. The project opens up a new audience for me, selling every-day, luxury-priced wine. I'm going to reach a lot more people. These wines are very approachable and easy to drink. They pair with different foods, even bar foods. They're the kind of wines you drink while hanging out with friends."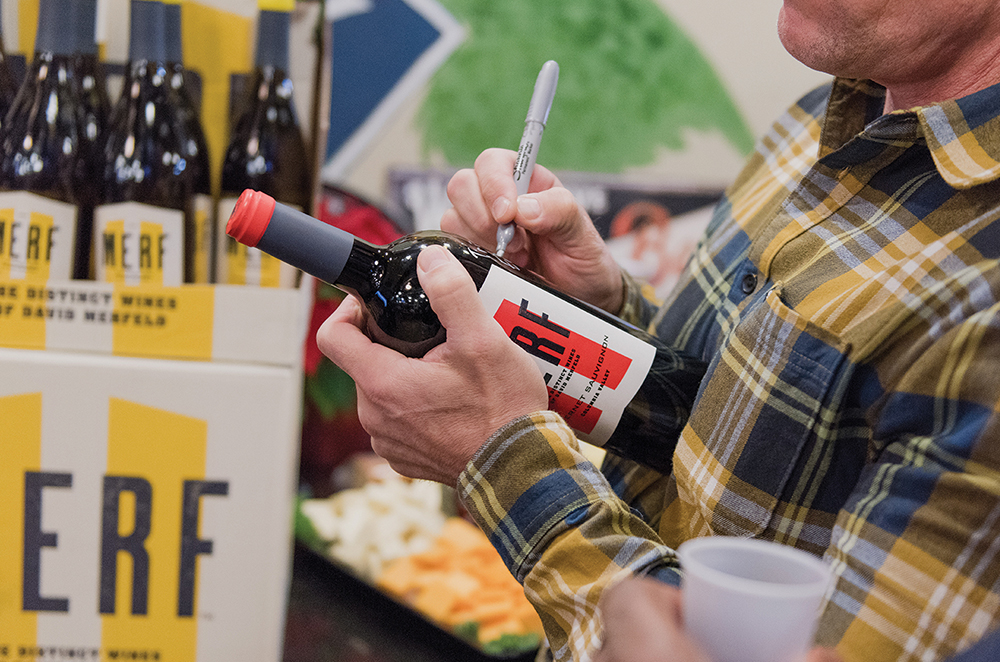 So how did this all come about? "I was approached by our company to do a namesake wine," he replied. "My nickname is indeed 'Merf.' Everyone calls me that. So, the Merf Project was born. We've come out with a Cabernet Sauvignon and also a Chardonnary. Don't hold me to this, but I think they're going to retail for $12 for the Cab and $10.99 for the Chardonnay. It allows me to use the whole art and science of blending to create these wines by sourcing different vineyard sites throughout Washington state that I get to work with through our company. I actually get to pull out which lots I like. We've already had a couple of launches, and they've gone very well."
David Merfeld grew up on a farm in Iowa and moved out on his own in the early 1990s to Seattle. During that time, the craft beer movement was taking off and he knew he wanted to be a part of it. He got a job brewing beer for a company that was owned at the time by Ste. Michelle Wine Estates. "When Ste. Michelle Wine Estates decided it was time to sell that brewery, they asked me if I wanted to stay onboard. I knew it would be a great opportunity, and I knew I was going to be working for winemaker Gordie Hill. So, I jumped on the chance to work on the Northstar project, and my wife and I moved to Walla Walla in 2002."
He was eventually promoted to assistant winemaker, then to head winemaker in 2006. At the same time, he went back to school to Washington State University and got a degree in Horticulture. "I've been doing this for a long time," he proudly declared. "I know how to treat the fruit just right. I love our barrel-aging here and the fact that we're not in a hurry to get our wines out into the market."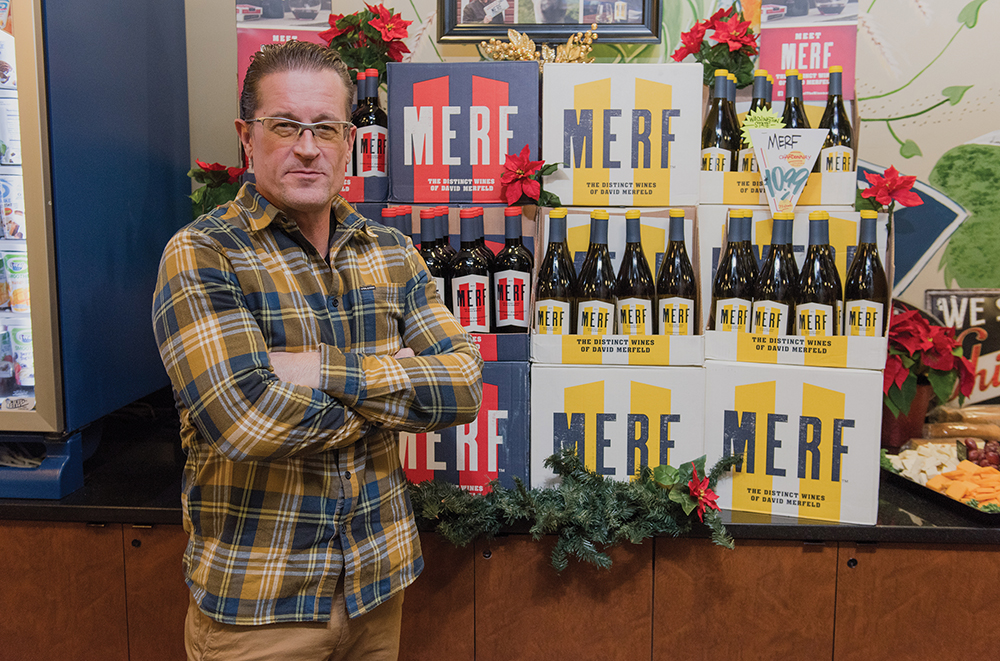 At the same time, he's always happy to tout the pluses of Washington as a wine-growing state. "This is one of the greatest places in the world to grow grapes," he said. "It's the amount of sunshine we get, the free-draining soils that we have that allow the root systems to go deep and allow the irrigation to drip down deep into the soil. Also, the fact that we're pretty much a desert is important. Where I live, we get maybe 10 inches of rain a year. But we have the Columbia River coming through, we have wells, we have irrigation. Grapes don't take a lot of water. It all allows us to farm and control our grapes, because we determine when the water goes to the plant."
Merf was determined to follow his passion. In doing so, he hopes to inspire others to consider the wine business their profession. For him, it's not been about the destination, but the journey. "Follow your dreams," he concluded. "If you love what you're doing, it's not work. I started out in beer. And that meant scrubbing tanks and doing whatever, because I flat-out loved it."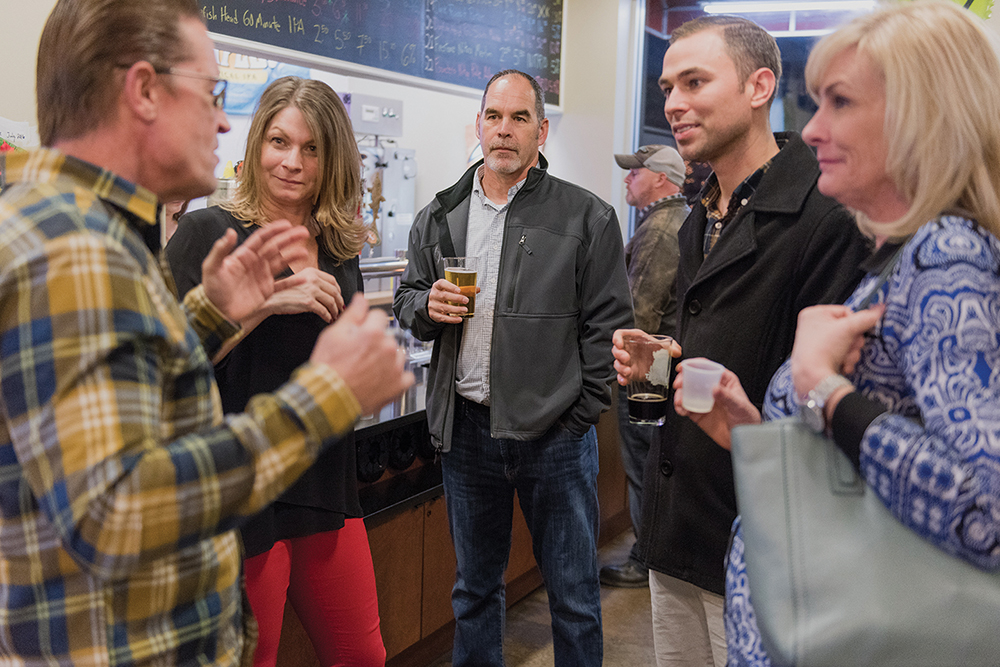 Click Here to check out the article as it appeared in The Journal.