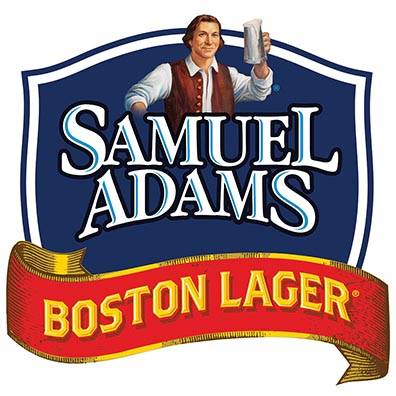 What is a brand? Simply put, a brand is a picture, an icon, words, feelings, beliefs or any notion we attach to a product (person or service). In the case of Sam Adams "Boston Lager," it is the beer, the brewery and a marketing genius named Jim Koch, wrapped into one.
Koch is the self-effacing, denim shirt clad CEO and spokesman who is seen often in Sam Adams television commercials. He comes across as sincere and knowledgeable. He is both. After all, it's his beer and his company. The company's marketing engine has carefully crafted the legend that Koch himself comes from a long line of brewers, and in fact, he tells the story that the recipe for Boston Lager is one developed in 1860 by Louis Koch a forebear who owned a brewery in Missouri.
But, Jim Koch is much more than just a brewmaster. He is one smart guy. Koch holds three degrees from Harvard including a BA, MBA and JD. Prior to founding Sam Adams with his partner Rhonda Kallman, he learned many lessons about marketing and business strategy while working as a consultant at the prestigious Boston Consulting Group. Koch, Sam Adams and Boston Beer are a good example of a modern version of the "Horatio Alger" story of American success based on a unique idea, a lot of hard work and a fair share of good luck.
Soon after Boston Lager was introduced to the Boston area, in June 1985, it was declared the "Best Beer in America" at the Great American Beer Festival. Beer drinkers were looking for something different and Koch gave it to them. No amount of prepaid advertising could have accomplished more! The brand was on its way to storied success.
With hints of red, gold and amber, Samuel Adams when poured sports a big head of foam. The head, the beer's malt character and its substantial body are all the result of the generous use of two row barley and Caramel 60 malt.
Spice rather than pronounced bitterness comes from a mixture of classic German hops. Hallertau Mittelfrüeh and Tettnang Tettnanger Noble hops give Boston Lager its unique hop spice and mild floral aroma.
The beer is well-balanced but has a complex taste profile. It has a textured mouthfeel, a subtle sweetness and layers of honey, toffee and toasted barley. Overall, it is the beer's complexity that makes it fun to drink.
Boston Lager, as its names suggests, is a lager beer and lager beers, because of their complexity, are difficult to brew on a consistent basis. To ensure the desired result, the Sam Adams brewmasters use three old world brewing techniques to ensure Boston Lager meets their specifications every time.
Boston Lager is brewed using a "decoction process" which means a small batch of separately cooked malt is added to the malt in the mash tun in order to raise its overall temperature. This technique greatly influences the final malt character of the beer. Second, the brewers use "krausening" an old world brewing technique in which freshly fermented wort is added to the maturing beer to induce a secondary fermentation. This additional step gives the beer a smoothness and plenty of dissolved natural carbonation. Finally, the brewers at Sam Adams have their beer rest on a bed of hops in the aging tank. This step adds flavor to the finished beer without adding bitterness.
Samuel Adams may no longer be a favorite amongst self-proclaimed "Millennial Beer Geeks," but it remains a "go to" beer for beer lovers who like to enjoy more than a couple of beers at a sitting. And, if you ever have the opportunity to share a pint or two with Mr. Koch, the scholar, entrepreneur and master storyteller, he would easily convince you that Samuel Adams Boston Lager is "the perfect beer."