Trending Articles ...
Here you will find a chronological list of articles from The Beverage Journal, Inc. Feel free to tag, comment and share.
New Vodka Answers the Belle
Throughout history, there have been many famous Belles. Belle Watling was the original hooker with a heart of gold in "Gone With the Wind." The Memphis Belle was one of the great flying fortresses of World War II. And 'twas Belle who captured the heart of the man-turned-monster in "Beauty and the Beast."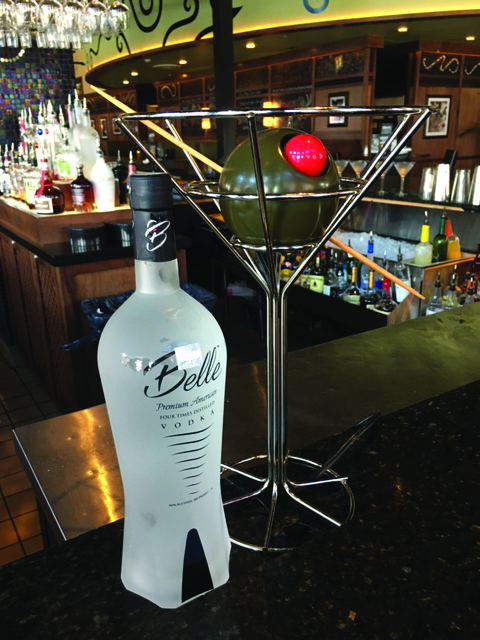 Well, there's a new Belle about to make history. Local beverage history, that is. Old Dominion Spirits' Belle Vodka has already taken Virginia by storm. Next on its list? Maryland and Washington, D.C. Billy Reilly, the company's vice president of sales and marketing, has the lowdown. When he started with Warrenton-based Old Dominion back in February, founder and President Townsend Lundsford and his partners had Belle in 40 ABC stores and about 20 bars, restaurants, and other venues.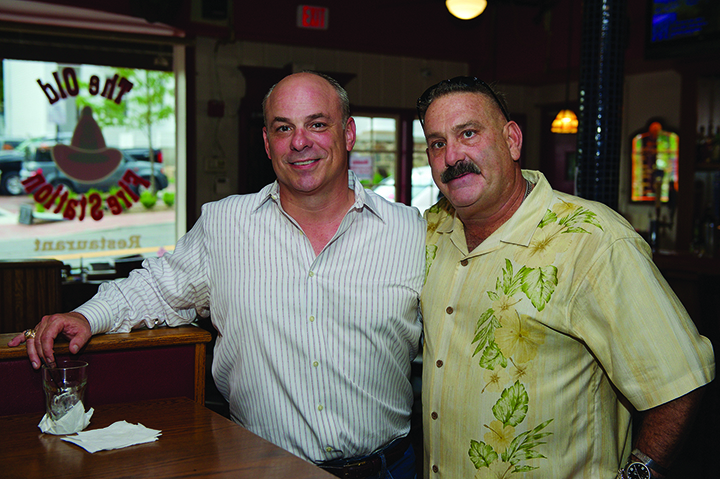 "At that point," he remarked, "they needed a dude. I was the dude! I hit the ground running. We're now in well over 100 ABC stores and more than 150 accounts -- restaurants, bars, golf courses, etc. And we just signed a deal with RNDC for Maryland and D.C. That rolled out Sept. 1."
So far, the response has been promising. First and foremost, Belle Vodka has scored with its price point. "A liter of Grey Goose, at least in Virginia, is going to run you $46," Lunsford stated. "A liter of Ketel One is going to run you $36. They're both foreign brands. Belle is $23 a liter, and we're American. From the point of view of the on-premise guys, there are 22 pours in all three of those. Where's your yield going to be? We've taken a quality product, packaged it appropriately, positioned it as a domestic brand, and priced it right."
The taste profile has also positioned the product well against the bigger, better-known brands. Reilly commented, "We're four times distilled, which puts us right in the wheelhouse with some of those upper-level brands."
"We are most often associated with the taste profile of Ketel One," Lundsford added, "and I'll take that compliment all day long. Ketel and Goose are the big dogs, for the most part, in this fight. I've probably been part of 150 tastings over the last year and a half. Very rarely do we lose against those two wonderful brands."
Packaging is, of course, important also. To that end, Belle Vodka has gotten high marks for its crystal-sloped bottle, which stands up well on the back shelf and also fits in the front rail. Lundsford marveled, "We've actually had people tell us, 'We hate to throw the bottle away!' But just because it's in a pretty bottle doesn't make it any good. A pretty bottle will make you buy it once. But if there's horse piss in it, you ain't gonna buy it again no matter how pretty it is! But the combination of being pretty and being quality, that's a home run."
Both men believe that, with RNDC's support, Belle Vodka is going to do exceedingly well in the Maryland and D.C. markets. Reilly, who previously worked with country music star Kenny Chesney to promote his Blue Chair Bay Rum, observed, "First and foremost, D.C. is a destination location. You have tourists, you have business travelers. They want to try something local."
Lundsford concurred. "Both Maryland and Washington are going to be huge for us," he predicted. "But we can't sell on just the local angle alone. What's local to Warrenton, Va., ain't local to Baltimore. We have our eyes set on being more than a regional brand. We want to be a major brand. But I have no illusions. This is about planning. This is about grinding. It's one step at a time, one tasting at a time, one F&B director at a time, one bartender at a time, and so forth."
Perhaps Reilly summed up Old Dominion Spirits' game plan the best. "It all boils down to the same thing," he said. "Relationships! It comes down to treating everybody the same from the beginning. The barbacks, the waiters, the waitresses are usually tomorrow's bartenders and managers. If you get with them early, build relationships with them, and bring them a product they can work with, they'll take ownership of it. No one is going to take ownership of Absolut or Ketel One. Belle Vodka is there for the taking. And, hey, we're a fun brand! We're the Belle Ringer. Ring the Belle! Answer the Belle! Jingle Belles at the holidays!"
And with a little luck, a lot of hard work, and a good product, maybe even the Belle of the Ball.
Want to view the article as seen in the Journal? Click Here