Trending Articles ...
Here you will find a chronological list of articles from The Beverage Journal, Inc. Feel free to tag, comment and share.
New Bethesda Beer Restaurant Is Anything But Ordinary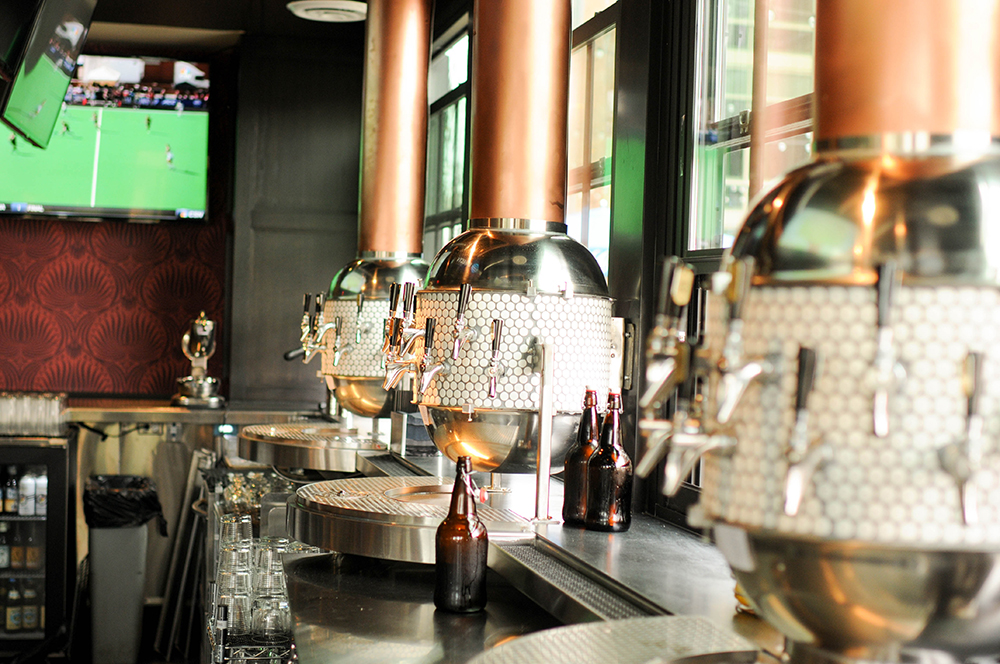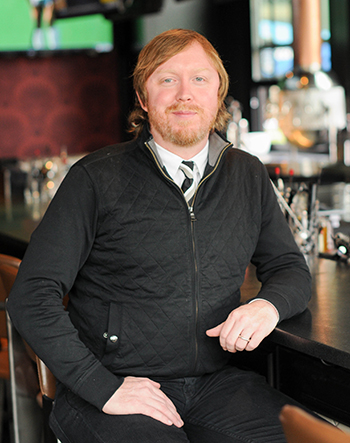 Greg Engert and Sean Griffin might be a former English major and Engineering major, respectively, but they are giving Marylanders and Washingtonians alike an education in Maryland beer. Both men have been key to the early success of Owen's Ordinary, Neighborhood Restaurant Group's (NRG's) first restaurant in Montgomery County, which opened its doors on Oct. 17. The 6,000-square-foot, 175-seat space delivers 50 different draft beers to customers, along with 150 beer bottle selections. The bar focuses heavily on Maryland brewers, with around 75 selections from the state.
Engert serves as Owen's Beer Director (he is also a managing partner for NRG), and he has been instrumental in putting together the impressive selection. "As far as selection goes," he stated during a recent interview with the Beverage Journal, "we've worked with the county and the brewers to offer a beer selection Montgomery County has never seen before. It is an unparalleled selection representing the very best craft beers sourced from Maryland, from the broader region, from the Mid-Atlantic, and from the international scene. So, we have something for everybody."
He continued, "I started working with the county a long time ago in saying, 'Hey, here are some of the beers I'd love to get. You don't currently have them in your system. What can we do to make this happen?' They've actually been a dream to work with. Now, it's taken time as all good things do. But all concerned have gone out of their way to make sure we get everything we need. "
Specifically, Engert has worked with the county's Department of Liquor Control (DLC). For decades, DLC officials have controlled the wholesale distribution of beer, wine, and spirits in Montgomery, but Engert said a recent law change in 2014 that allowed craft breweries to distribute beer directly to restaurants countywide has enabled him to create a beer list that he believes is unique.
Suds enthusiasts will be happy to know that beer quality is maintained by a high-tech, temperature-controlled draft system that keeps each beer Owen's Ordinary serves at its optimal temperature and even takes glassware into account. The draft system actually debuted at NRG's Churchkey in Northwest Washington seven years ago, and it's since expanded to the company's other establishments like The Sovereign in Georgetown and Bluejacket, also in D.C. Owen's system is similarly outfitted with the best tubing and stainless steel.
According to Engert, "We serve 10 of our 15 drafts at 42 degrees, which is very refreshing. We serve another 30 of the drafts at 48 degrees, which many will tell you is the ideal temperature for most beers. And then 10 of the draft lines are dispensed at 54 degrees. That's the best temp for the richest, strongest, most intense beers like the Imperial stouts and such."
The fancy tap system goes right along with the overall interior design of the place. The buildout of the restaurant took about seven months, incorporating a design style known as "steampunk" -- a subgenre of science fiction and fantasy that incorporates technology and aesthetic designs inspired by 19th-century industrial, steam-powered machinery. The lights installed above the booths and tables in the bar area resemble heat lamps, for example. Copper pipes on the ceiling transport the aforementioned draft lines from the keg room to the taps at the bar. The beer garden features picnic table seating.
The space was designed by Catherine Hailey and offers such additional touches as wooden floors, subway tiling, and a soapstone bar built into the facade. General Manager Griffin, who indeed spent just a year studying engineering at the University of Florida before finding his passion in foodservice, loves coming to work each day and being in such an environment. "We definitely have steampunk touches," he said, "with a lot of exposed metal, rivets and brass and copper and stuff like that. It's sort of an Industrial Revolution-ish, with era-looking light fixtures and cool stuff like that. Owen's really has a fantastic vibe to it. One of the things NRG does very well is create immersive atmospheres. They like to transport you into another world via décor and lighting and ambience."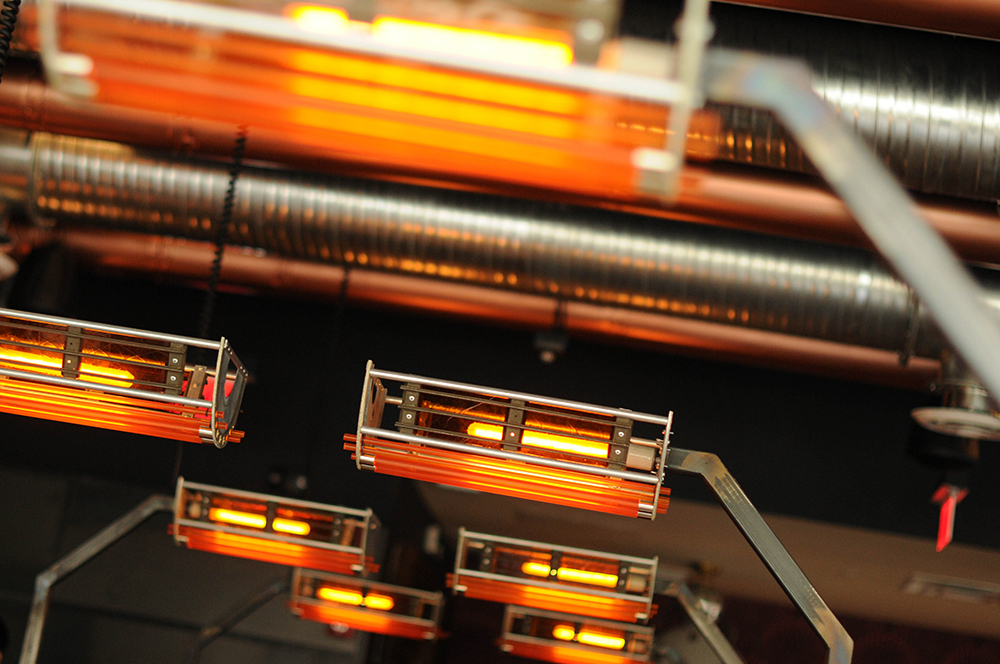 Engert, who started his career in the business by waiting tables at the old Brickskeller in D.C. years ago, concurred, "We're trying to build elevated experiences around these delicious products. What we're seeing is people who are just excited about a concept like this being local. And I think many are surprised to see just how much beer is available from the local scene. But know that we've never carried beer just because it is local. I have been a staunch opponent of 'local for local's sake.' Owen's Ordinary is happening, and it's happening the way it's happening now because local beer in Maryland has taken off. These brewers are making better and better beers every time out. So, it's been a pleasure to showcase that and introduce that to people. All of our drafts are available in four-ounce tasting pours in addition to full-glass pours. We utilize about a dozen different glasses to work in concert with our temp controls."
The dining menu, meanwhile, centers on comforting tavern favorites with something for all tastes and budgets. Customer favorites so far have ranged from Executive Chef Anthony Piscioneri's steak sandwich with Cabot cheddar and sweet onion to his crispy mushroom flatbread with kale and cheese fondue. Owen's also serves charcuterie from Red Apron Butcher, along with a variety of burgers and salads.
Its prime address is another thing that has greatly benefited Owen's Ordinary, which takes its name from one of the Rockville area's very first taverns that also served as a makeshift town hall when the city was being born. It is located at 11820 Trade Street within the Upper Muse Alley portion of the Pike & Rose mixed-use development in North Bethesda. Owned and operated by Federal Realty Investment Trust, Pike & Rose is situated about a half-mile walk from the White Flint Metro station with plenty of cheap garage parking close by. Owen's Ordinary is next to Carluccio's restaurant along Rockville Pike.
Griffin remarked, "Pike & Rose has beautiful architecture and landscaping. It's right off of Rockville Pike, just a hop, skip, and a jump from 495 and from 270. There are condos and apartments in every direction. We have a terrific corner space that lets some great natural light into the building. We're not the first tenant, but the development is still only in its first phase and there's going to be even more residential, retail and more. There is a lot of community here."
That sense of community appeals to Griffin, who had bounced around from Florida to D.C. to Chicago and back to our area to work for NRG. It certainly appeals to local drinkers. "We definitely get beer geeks, if you will," he said. "We have some customers who have been following Maryland beers for years. But our average customer is just keen to the fact that we have the Maryland breweries, including some of the smaller, more artisan producers. I'd say 10 percent of the people who walk through our doors know their stuff. And the other 90 percent just know we have a lot of Maryland product and they want to try them."
And with such a selection, a lot comes down to staff training and making sure everyone is on the same page when it comes to serving customers and fielding their questions. Griffin commented, "We did two weeks of staff training before we opened, and about 20 hours of that focused on beer. And not just the beer we serve, but how beer is made and what the processes and ingredients are that go into it."
Engert added, "We have a very intense, two-week training program before everybody starts whether it's before we open or as we go. We do in-depth pre-shifts every night that can last 45 minutes, going through new beers, beer and food pairings, and so forth. I wrote a beer manual that's just over 100 pages that I have used for all of our beer training throughout the Neighborhood Restaurant Group. I source the beers. I work to get them shipped here and distributed. I work on all of the staff training, for sure. In the months to come, we plan to do lots of pairing events, tasting events, brewery features. The sky's the limit!"
Click Here to view article as a PDF.