"It is a industry that is endlessly exciting because it is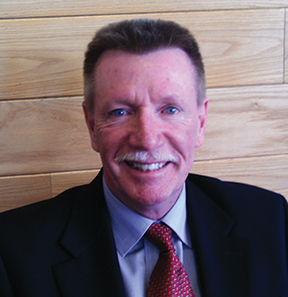 ever-changing and no two days are the same.  I've been in this business 37 years, and I bet I am going to learn something new today about the business that I didn't know yesterday!"
The industry Bill Burrill is speaking of is, of course, our beloved beverage biz.  And Burrill indeed speaks from nearly four decades of experience.  He started right out of college in June 1977.  Early on, this University of Baltimore graduate worked for Carlton Importing.  "When I was there," he recalled, "it was owned by McKesson.  Back then, McKesson was the largest wine and spirits distributor in the country and they also owned suppliers. So, I got some experience on the supplier side.  But after two years, I came back to the wholesaler side and have been in it ever since.  I've represented pretty much every major supplier, every major winery, and every major importer as well as many smaller ones.  I've worked in mostly Maryland, but also in South Carolina, Boston, and upstate New York. I've always been transferred back here. I'm like that bad penny. I keep turning back up!"
Today, he is manager of Republic National Distributing Co.'s Chesapeake Division, which encompasses off-premise accounts throughout the entire state of Maryland.  In that post, he represents such major suppliers as Pernod Ricard, Heineken, and Bombay Imports, among others.  He was brought aboard RNDC earlier this year after selling his interest in the Prestige Beverage Group.
...