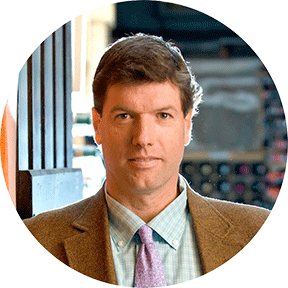 Stephen Patten
Publisher/President
Stephen Patten has over 25 years experience in the licensed beverage industry. Starting in the late 1980s Steve was found behind many bars in New York and Baltimore. In 1993 he took a part-time position in advertising sales with the Beverage Journal. Under the mentorship of Lee Murray (lomg-time publisher/managing director of the Beverge Journal), Steve took on more and more responsibilities climbing the ranks within the company over the next 16 years. In 2009, Lee handed the reigns to Steve making him Publisher/President of the company.
Desiree Stover
Photographer
Desiree is currently challenging her eye as a technical photographer at NASA's Goddard Space Flight Center. For the past three years she has been documenting space flight hardware for the upcoming launch of the James Webb Space Telescope. Prior to NASA, Desiree worked in the marketing department as a staff photographer at Towson University. In addition to building a portfolio of Beverage Journal work, Desiree's freelance work includes corporate portraits and events, families, and wedding photography. In her free time, she enjoys running and playing beach volleyball, as well as spending time with her husband and their chocolate lab.
Teddy Durgin
Staff Writer/Columnist
Teddy Durgin has written for the Maryland and Washington Beverage Journals since August 2003, covering an industry that he loves. His extensive freelance journalism credits include feature articles for the Baltimore Sun, Chesapeake Bay Magazine, and the Avenue News. In addition, he is also a prolific film critic, whose reviews appear regularly in the East County Times and on ScreenIt.com. He is also employed as a senior editor for SmithBucklin, the world's largest professional association management firm.
Ana Martinez Chamorro
Photographer
Washington, DC based photographer Ana Martinez Chamorro specializes in corporate, wedding, and portrait work. Ana began her career as a photojournalist for Towson University's independent student newspaper, The Towerlight. Since, her work has been featured in Whisky Advocate, What's Up Magazine and appears across a variety of corporate collateral. In addition to being an accomplished wedding photographer, she has worked extensively with non-profit organizations like Mary's Center and Girl Scout Council of the Nation's Capital. Originally from Peru, Ana has called the DC-metro area home for the last 17 years.
Douglas Mace
Columnist / Event Reporter
Born and raised in Maryland, Doug Mace has grown within the Mid-Atlantic region and the industry. Doug attended Albright College where he covered a variety of sports for the college's athletics web site as well as Berks County Public Television. As a student-athlete he played baseball and majored in psychology and criminology. After working under a series of sommeliers, superior chefs, and business mentors, Doug has merged interests as the newest member of the Beverage Journal team.